ISOCS Short Course Winter 2014
February 9, 2014
@
10:00
–
February 14, 2014
@
15:00
CET
Reactivity of solids, Kinetics, Catalysis, Definitions and Applications of Chemical Sensors
9-14 February 2014 – Les Houches – Chamonix Valley, France
Develop your knowledge on chemical sensors systems and applications at the ISOCS Short Course in Les Houches (Chamonix Valley), France.
The venue is the Ecole de Physique des Houches, located closed to the ski slopes, and in the valley of Chamonix offering a closed access to many famous ski resorts. The price (795 €) includes all accommodation (single room) and meals. Students will receive free ISOCS membership for 2014.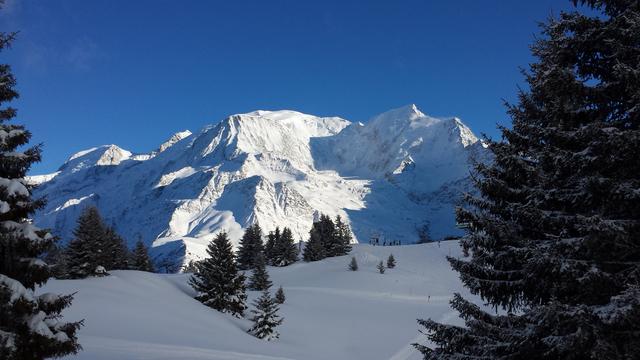 Les Houches is a village located in Chamonix valley, in the French Alps. Established in 1951, the Physics School is situated at 1150 m above sea level in natural surroundings, with breathtaking views on the Mont-Blanc mountain range.
Les Houches Physics School is affiliated with Université Joseph Fourier Grenoble I (UJF) and is funded by the UJF, the Centre National de la Recherche Scientifique (CNRS) and the Direction des Sciences de la Matière of Commissariat à l'Energie Atomique (CEA/DSM). http://houches.ujf-grenoble.fr

Registration is closed!
Who should attend?
The Short Course is ideal for anyone with an interest in chemical sensors and olfaction, and is new to the field; for example, PhD students, researchers, technologists and industrialists.
Short Courses organized by ISOCS are a unique combination of fundamental theory lectures and practical application exercises. They provide a head start into selected topics of current research and new developments in the area of chemical sensing and olfaction. Most lecturers will be present throughout the duration of the course. Ample opportunity is given for discussion and networking.
The school takes place at Les Houches Physics School: http://houches.ujf-grenoble.fr
The Short Course Winter 2014 covers topics including:
Adsorption and kinetics of transformation in solids
Catalysis for gas-solids interactions
Point defects in solids
Biosensors
Electronic Noses and their application
Nano-sensor preparation
Automotive gas sensors
Food applications of Electronic Nose
Speakers include:
Prof. Christophe Pijolat, EMSE St-Etienne, France
Prof. Michèle Pijolat, EMSE St-Etienne, France
Dr. Philippe Vernoux, Institute of Catalysis Lyon, France
Dr. Jean-Paul Viricelle, EMSE St-Etienne, France
Prof. Julian Gardner, University of Warwick, UK
Prof. Krishna Persaud, University of Manchester, UK
Prof. Corrado Di Natale, University Tor Vergata, Rome, Italy
Prof. Elisabetta Comini , University of Brescia, Italy
Dr. Veronica Sberveglieri, University Modena e Reggio Emilia, Italy
Dr. Jan Mitrovics, JLM Innovation, Germany
Material resources (download only available to ISOCS members): ISOCS Short Course Winter 2014
Not a member yet?