ISOCS Short Course Winter 2023
January 16, 2023
–
January 19, 2023
Develop your knowledge of environmental gas & odour sensing at the ISOCS Short Course in Bormio, Italy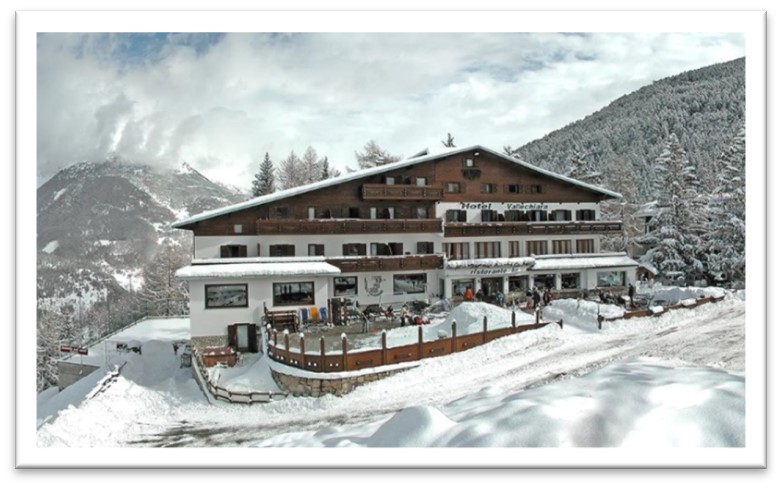 The Short Course will cover fundamental concepts and practical aspects of chemical sensors systems applied to environmental gas & odour detection and monitoring. Exercises and demonstrations on data processing and on environmental gas sampling and sensing will deliver unique hands-on experience.
This Short Course is organized together with the Sensoft project (http://deeea.urv.cat/sensoft/) and sponsored by the Smart Analytics network (https://www.bioregio-stern.de/en/projects/smart-analytics-network).
This Short Course will cover topics including:
Environmental odour monitoring
Environmental data analysis and processing
Advanced applications with drones
Trace detection of air pollutants
Wireless gas sensing networks
Sensor calibration techniques
Speakers include:
Prof. Saverio De Vito, ENEA; President ISOCS
Prof. Laura Capelli, Politecnico di Milano
Prof. Agustin Gutierrez Galvez, University of Barcelona
Prof. Eduard Llobet Valero, Universitat Rovira I Virgili
Prof. Achim J. Lilienthal, Örebro University
Dr. Jan Mitrovics, JLM Innovation GmbH, Germany
Who should attend?
The Short Course is ideal for anyone with an interest in the use of chemical sensors for air quality and odour monitoring, gas sampling methods, environmental data analysis; for example, PhD students, researchers, technologists and industrialists.
Short Courses organized by ISOCS are a unique combination of fundamental theory lectures and practical application exercises. They provide a head start into selected topics of current research and new developments in the area of chemical sensing and olfaction. Most lecturers will be present throughout the duration of the course. Ample opportunity is given for discussion and networking.
The Short Course explores the areas of chemical sensing, data processing, mobile and wireless applications for environmental gas & odour monitoring. We have put together an exciting program that will provide attendees with both theoretical background and practical experience in the above areas.
Topics will be delivered by lectures, discussion, and practical demonstration sessions. Participants will need to bring their own laptops, but will be supplied with sample data and evaluation software. The computing laboratories do not need a high performance computer and can be carried out on a basic laptop running the windows operating system. Participants will also experience a hands-on trial on environmental odour sampling and monitoring.
The Short Course is residential and the programme allows plenty of scope for networking with lecturers and attendees. Theoretical lectures will start on Monday 16th and take place in the morning, with the afternoon free for participants to network, consolidate their knowledge or enjoy the outdoors. Practical sessions, exercises and hands-on demonstrations will be in the early evening, before dinner.
The venue is the superb Hotel Vallechiara, located directly at the ski slopes, and the participation fees include all accommodation (5 nights) and meals. Participants may choose either a single room (950 €), double room (850 €) or share a triple/quadruple room (750 €). After 16th December an extra late registration fee of 50 € will be applied.
Students will receive free ISOCS membership for 2023.
Accompanying persons are also welcome, at a fee of 500 €.
Accommodation is provided from 15th January to 20th January.
The hotel has also a ski school (Anzi Ski School) and a ski rental, and they will organize ski courses at different levels (from beginners to experts) for the Short Course attendants. We encourage people to ski in the afternoon and we have amongst us, the organisers, some keen skiers.
Accommodation includes 5 nights from 15th January to 20th January. Breakfast, small lunch and dinner are included.